Home Port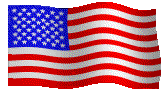 Marineplus Locator Service Center
For The Boating Community!
SPECIAL NOTICE!
Our Web Site Appearance IS NOW Changed With The Addition Of A New Marine eStore To Satisfy All Your Boating Needs!
You may experience some Web Site Problems during Server Maintenances, Especially during our Upgrading to the New eStore!
Sorry For This Inconvenience!
For NOW Please Click on the Following LINKS Until We Finish Updating ...
Need 'DIY' Autopilot Service Info then Check Out THESE Links on Our Website ...
Some NEW Website Links are Displaying as We Update ...
Wagner PV100 Pumpset Service Gallery!
Wagner PV125 Pumpset Service Gallery!
Wagner PV140 Pumpset Service Gallery!
Hynautic K2 Hydraulic Cylinder Service Gallery!
Raytheon Neco Model 17DR8 12VDC Mechanical Drive Unit Service Gallery!
Garmin GHP-10 Autopilot Hydac Pump Kit Service Gallery!
---
For ALL TREASURE Questions & WEBSITE HELP ... Admiral Log
USA Boaters 'ONLY ' Call or TEXT 754-308-3553 … Please Leave Message for Wayne WITH Detailed Request/Question for Response, THANKS!
*******************************
CHECK OUT Weekly TREASURE SPECIALS
*******************************
Servicing the NY Tri-State Area ...